BLAZING CONTENT PRODUCTIONS
Stephenie Hollyman is now based in Berkeley, California. She operates a cyber-studio and produces content for the maritime, legal and educational communities. This rich content features photography, text and video.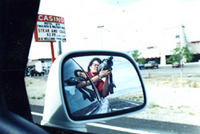 A Fulbright scholar and the author two books, Stephenie Hollyman is both a still and video photographer. She is member of IATSE, Local #600, The Cinematographer's Guild, and is represented by Getty Images. Click here to purchase footage by Stephenie on the Getty site.
Her work as a photographer and video-journalist has taken her to many of the world's countries for publications such as TIME, PEOPLE, and STERN Magazine. Her photo book, Dogon, Africa's People of the Cliffs was published by Harry N. Abrams in 2000.
A PHOTOGRAPHER: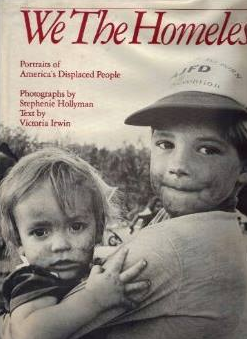 She was profiled on CBS Sunday Morning by Charles Kuralt in 1988 for her book on America's homeless, "We The Homeless, Portraits of America's Displaced People" . Along with the book's designer, Michael Beirut of Pentagram Design, she won an AIGA Book Award in 1988. " We the Homeless " was also exhibited in a one-person show at the Senate Rotunda in Washington, D.C., sponsored by Senator Daniel Patrick Moynihan.
Hollyman's photographic work has also been included in numerous exhibitions and her photo features published internationally. She has worked for the United Nations, UNDP, UNICEF and the WHO. She produced multimedia documentation of malaria, " Fever Zone" with the support of the World Haelth Organization in 2005. In 2004, leading up to war in Iraq, Stephenie was Chief of the United Nations Photo Unit. Fluent in Spanish and able to communicate clearly in French, she has photographed in 11 countries in Africa, as well as completing assignments in Europe, Vietnam, People's Republic of China, Thailand, Laos, Sri Lanka, India, Jamaica, Guatemala, Chile, Argentina and Mexico.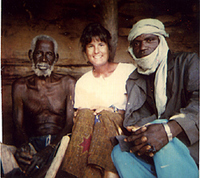 Dogon: Africa's Dwellers Along the Cliffs ; A Photo Book
She is pictured here seated in a cave high in the cliff overlooking the Dogon village of Ireli in Mali with the Hogon and chief of the village. To order the book and see selectd pages click here Order DOGON AFRICA'S DWELLERS OF CLIFF.
A VIDEO-JOURNALIST:
She also reports, writes and films stories for television as a solo journalist which has included clients such as CNN, CBS, Nightline and others. Her 17-minute story " Dr. Torstveit's Vacation" was aired on ABC Nightline in May 2001. She has also reported as video-journalist for NYTimes TV as part of a team that won a National Documentary Emmy Award-winning for "Killer Virus." Hollyman has also worked on assignments as a producer for CNN in Latin and Central America.
MULTIMEDIA PRODUCER:
Hollyman produces photography and original multimedia content that exploits convergence. The stories include streaming video, audio, interactivity and photography. Clients have included MSNBC on the Web, CNN, ABC Nightline, the WashingtonPost.com and others.
AND... A TEACHER :
Stephenie is certified to teach Art K-12 and Language Arts 6-12 in Florida and California . She is also CELTA certified to teach ESL. She taught high school students at an international school in Qingdao, China in 2011-2012 and in 2012-2013 taught high school students on a tiny island in Micronesia called Yap. When she wasn't teaching she sailed in Colonia's lagoon in her Folbot kayak.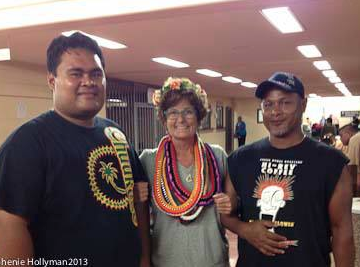 Before returning to multimedia production in 2014, Stephenie taught five months at a continuation high school in Vallejo, California.
E-Mail: digital.storyteller@yahoo.com Tel: 1-415-299-9780
Skpe: blazingcontent