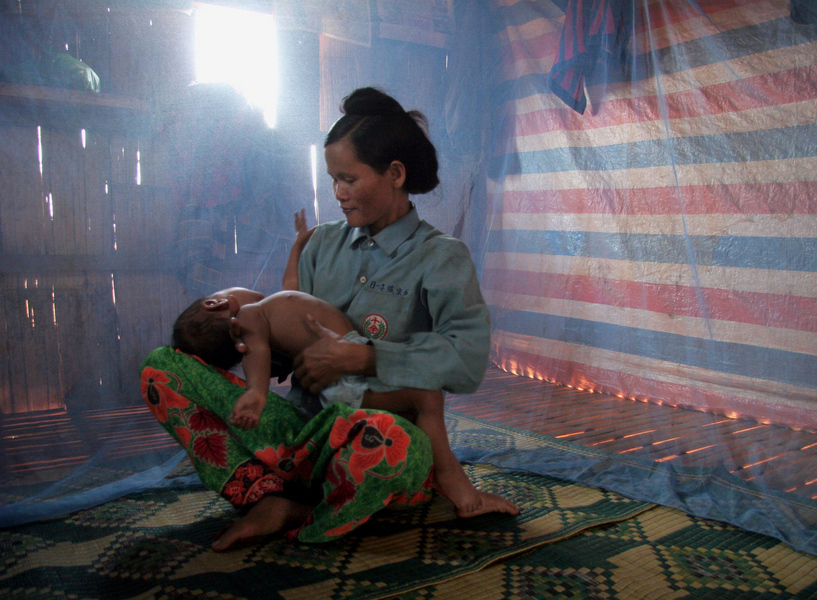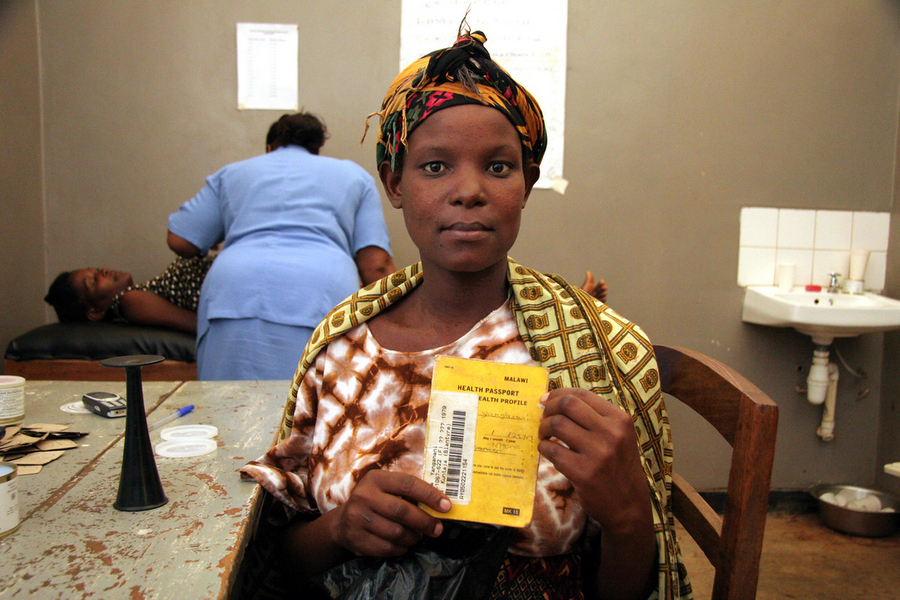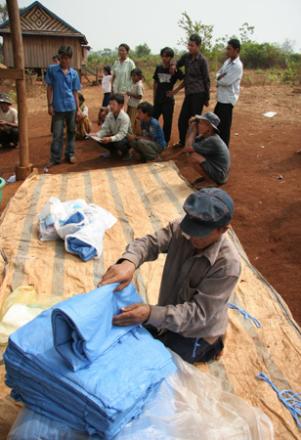 In Patang village a fresh set of bed nets are distributed and soaked with insecticide in plastic bags. About 80% of confirmed malaria cases in Cambodia are caused by P. falciprium with multi-drug resistance recorded since the 1980's.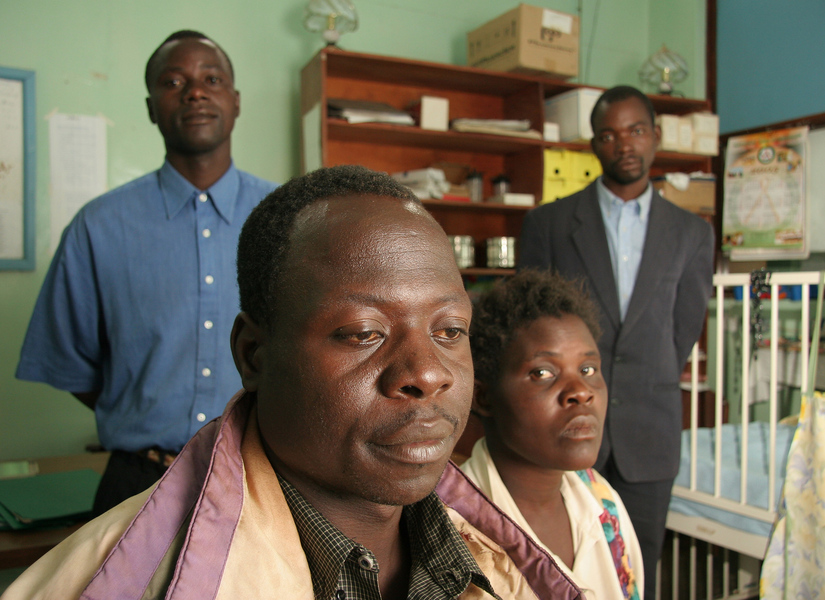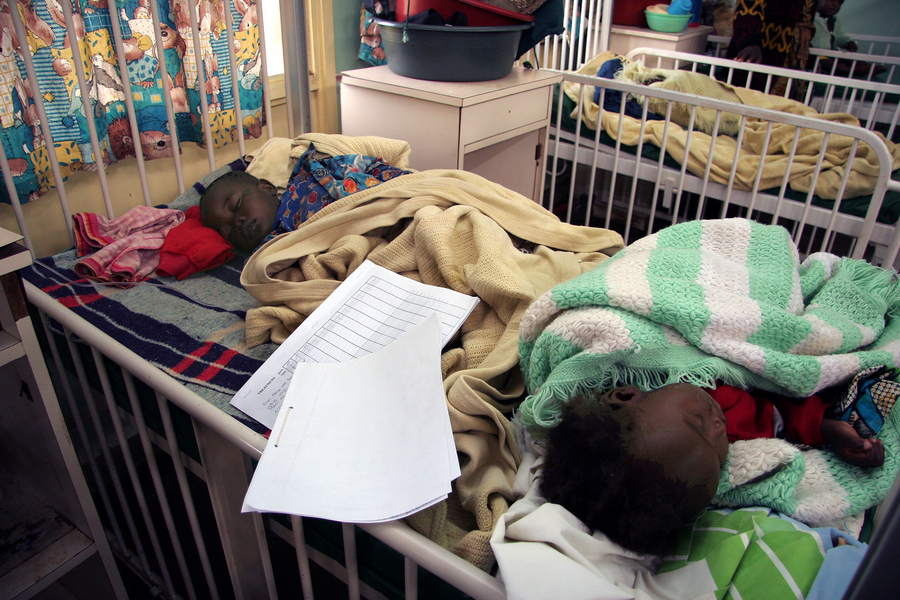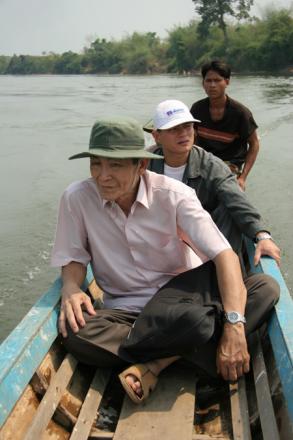 The demand for insecticide-impregnated bed nets is far greater than the supply, says Dr. Chheang, " We need more nets, this small quantity cannot satisfy all the needs of Cambodians for protection from malaria. But we must be realistic."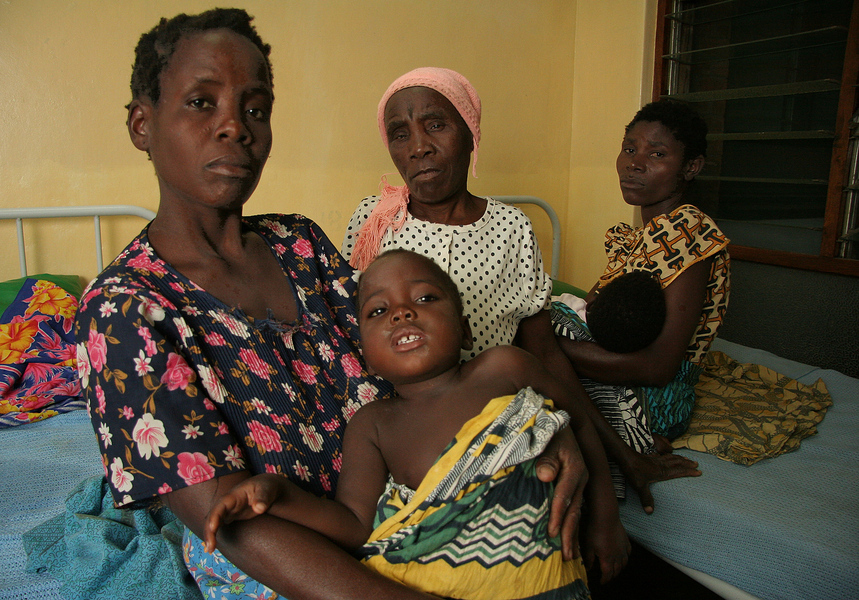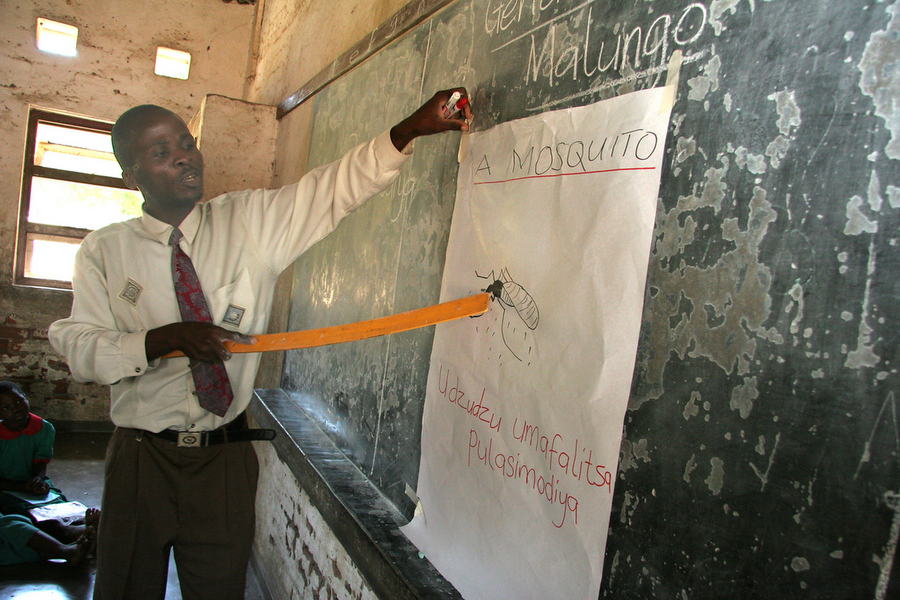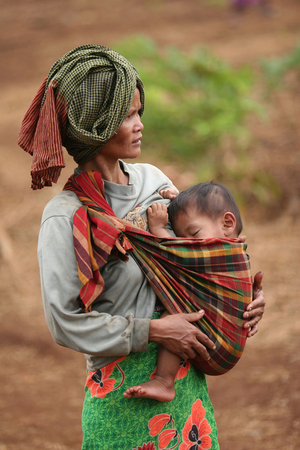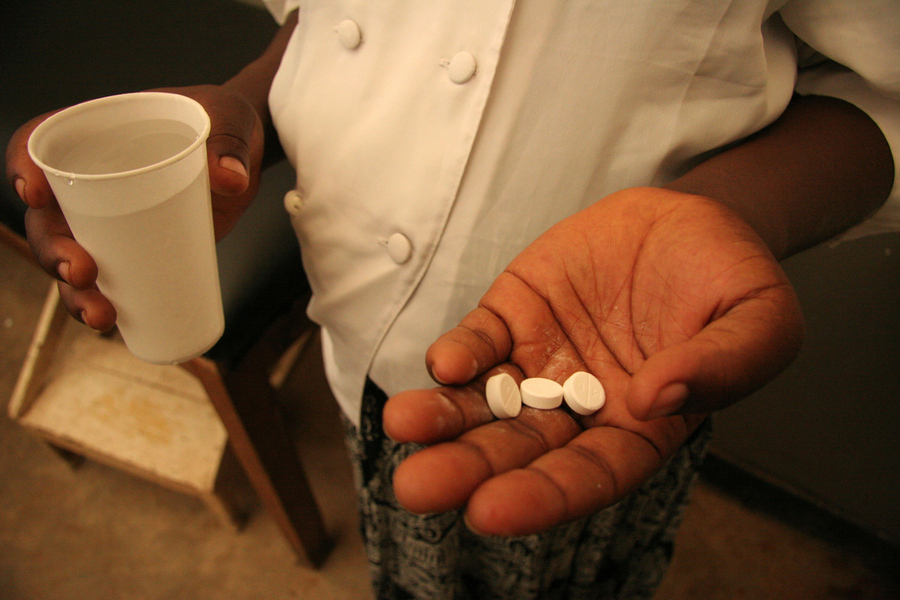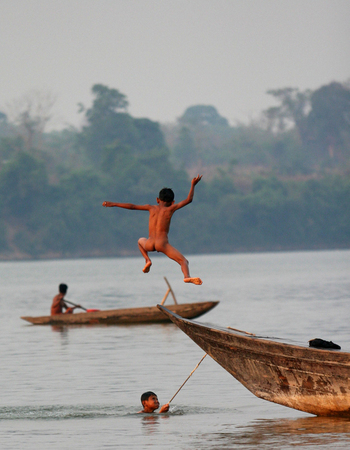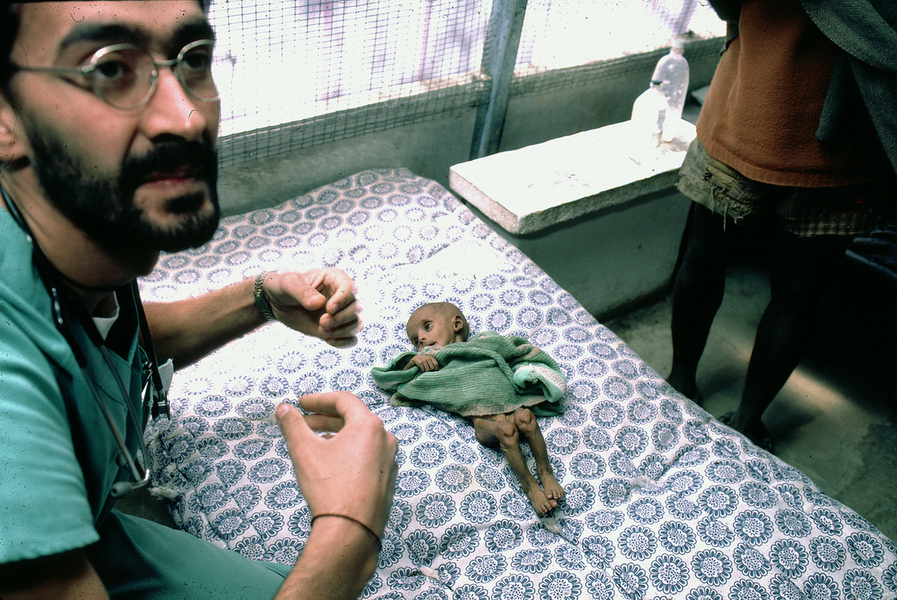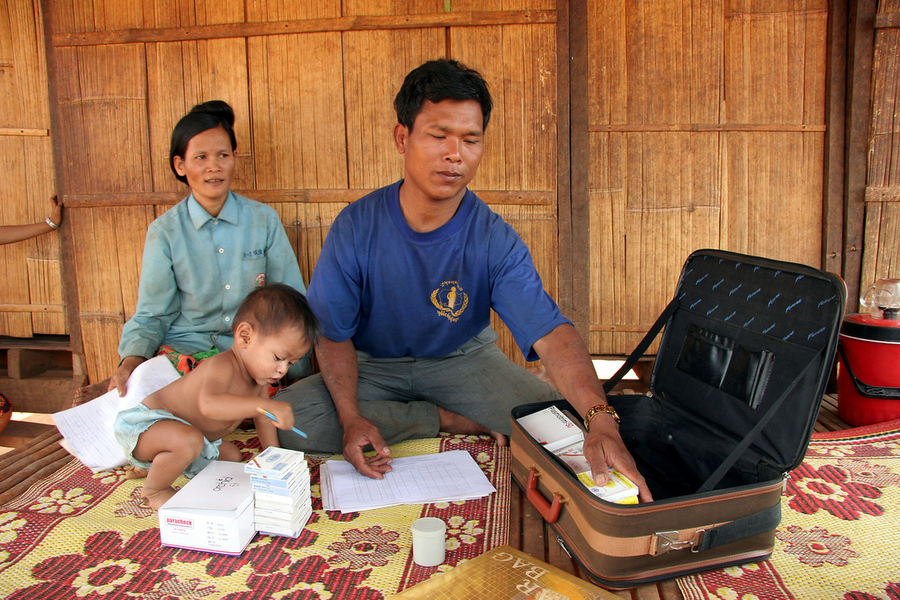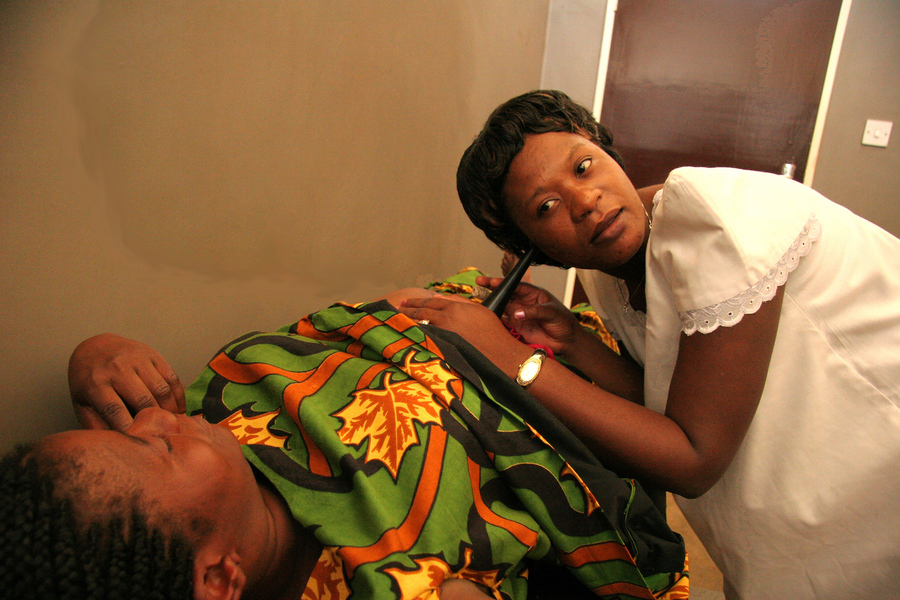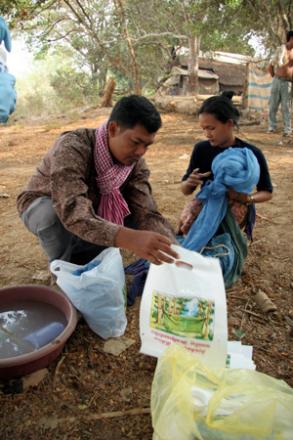 Before an early morning departure for their farm plots, Champkas, Phak Nam villagers bring their bed nets to be re-treated with insecticide by the team of doctors Yeang Chheang and Vannara.